What's this all about: "The Year of the Harvest'?
A couple of Sundays ago, on 19 December, during the Sunday service, we entered into a time of Intercession for those who have not yet become acquainted with the relationship that God has to offer to anyone who will come to him and ask for him to accept them "just as they are"; in the same manner that Jesus did during his time on Earth, so many years ago.
Not asking to join a new religion. Not asking to add a set of rules and obligations; setting them up for failure. But, instead, asking for an opportunity, to learn to develop a close relationship in the fashion that God has desired to have with his creation since time began. The relationship that God offers, through Jesus and Holy Spirit; that has been available since the day of Jesus' resurrection.
During that time one of the questions that I had on my heart was my desire to know the focus for the coming New Year, 2019. What would be the direction we would need to take as we seek to fulfil the call that God has placed upon our lives. In particular the mission of Open Arms Fellowship, as a church. 
During that time I distinctly heard, down deep in my spirit, the phrase "2019, will be The Year of the Harvest".
I sat on that for a couple of days and prayed about it. The more I did, the more distinct, the stronger that took hold. From then I sensed that the Lord wanted me to publish it abroad, at which time I added it as a post to the Covenant Network Pastors page and in some other locations. I made it known to others in the church and began declaring it from the altar at the  Sunday evening services at Christmas and the New Year.
Only today I discovered that Brother Copeland, in his New Year address was moved by the Holy Spirit to declare 2019 "The Year of Abundant Harvest". 
With that confirmation I can gladly declare here on our own web page that:
2019 is The Year of the Harvest
for the Body of Christ on Planet Earth and also here at Open Arms Fellowship.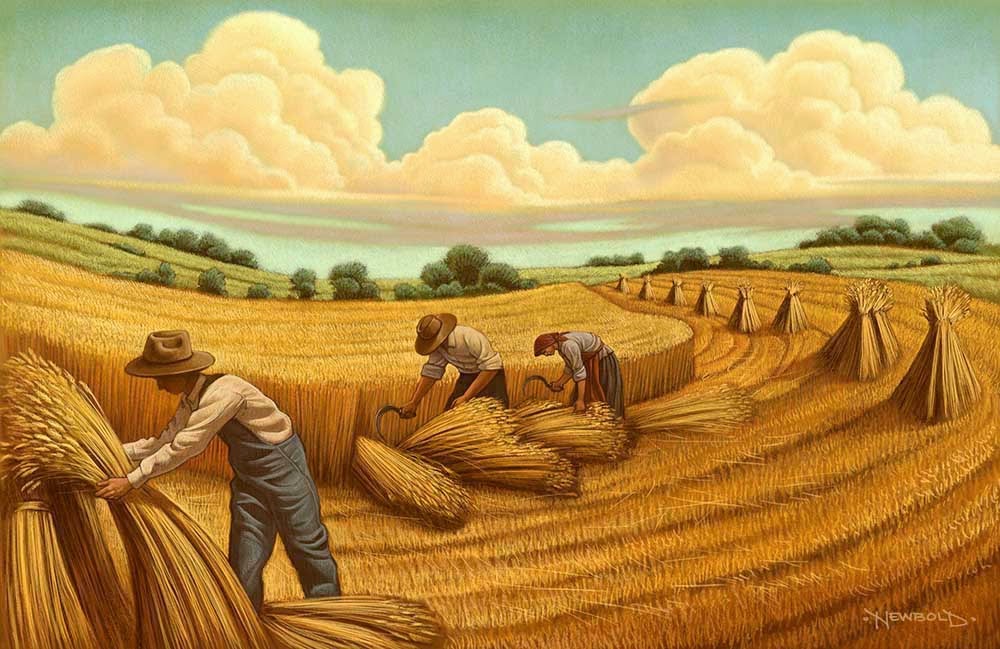 May you, your family your church and particularly your ministry teams be blessed throughout this coming year. May you receive abundantly ALL that the Lord has available for you.
May your Spiritual eyes be open to see clearly all the hope that the Gospel of Jesus Christ has for you, now, here, in this lifetime. So that you may be blessed. But, more importantly, that you may be a blessing to others around you; as the Lord leads you to change the world around you; one person at a time.
Amen
Pastor Graham Douglas-Meyer