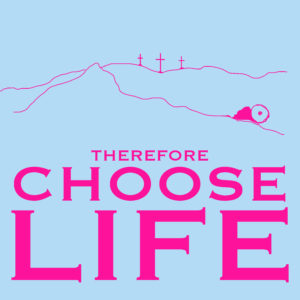 "But the word is very near you, in your mouth and in your mind and in your heart, so that you can do it.
See, I have set before you this day life and good, and death and evil. [If you obey the commandments of the Lord your God which] I command you today, to love the Lord your God, to walk in His ways, and to keep His commandments and His statutes and His ordinances, then you shall live and multiply, and the Lord your God will bless you in the land into which you go to possess… I declare to you today that you shall surely perish, and you shall not live long in the land which you pass over the Jordan to enter and possess. I call heaven and earth to witness this day against you that I have set before you life and death, the blessings and the curses; therefore choose life, that you and your descendants may live."
Deuteronomy 30:14-16; 19 AMPC
This is the Link to the Message from Sunday, November 6, 2016. Rather than delay, providing a link only with the written article, this is the recorded Audio, freely available at this time.
The Choice is Yours:LIFE or DEATH Which do you choose?
***************
To download this Inspired and  Important Spirit-Filled message right-click on the following link and save the linked file to a directory of your choice on your computer. Otherwise, your browser will open up with a player to simply listen online. All of these messages are provided free of charge.
***************
Please use the following link to Donate your Seed Gift