Living In Christ – Jesus Our Substitute
Or do you not know that as many of us as were baptised into Christ Jesus were baptised into His death? Therefore we were buried with Him through baptism into death, that just as Christ was raised from the dead by the glory of the Father, even so we also should walk in newness of life. For if we have been united together in the likeness of His death, certainly we also shall be in the likeness of His resurrection, knowing this, that our old man was crucified with Him, that the body of sin might be done away with, that we should no longer be slaves of sin. For he who has died has been freed from sin. Now if we died with Christ, we believe that we shall also live with Him, knowing that Christ, having been raised from the dead, dies no more. Death no longer has dominion over Him. For the death that He died, He died to sin once for all; but the life that He lives, He lives to God. Likewise, you also, reckon yourselves to be dead indeed to sin, but alive to God in Christ Jesus our Lord.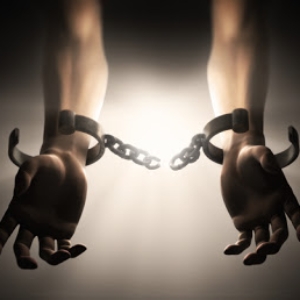 Therefore do not let sin reign in your mortal body, that you should obey it in its lusts. And do not present your members as instruments of unrighteousness to sin, but present yourselves to God as being alive from the dead, and your members as instruments of righteousness to God. For sin shall not have dominion over you, for you are not under law but under grace. From Slaves of Sin to Slaves of God What then? Shall we sin because we are not under law but under grace? Certainly not! Do you not know that to whom you present yourselves slaves to obey, you are that one's slaves whom you obey, whether of sin leading to death or of obedience leading to righteousness? But God be thanked that though you were slaves of sin, yet you obeyed from the heart that form of doctrine to which you were delivered. And having been set free from sin, you became slaves of righteousness. I speak in human terms because of the weakness of your flesh. For just as you presented your members as slaves of uncleanness, and of lawlessness leading to more lawlessness, so now present your members as slaves of righteousness for holiness. For when you were slaves of sin, you were free in regard to righteousness. What fruit did you have then in the things of which you are now ashamed? For the end of those things is death. But now having been set free from sin, and having become slaves of God, you have your fruit to holiness, and the end, everlasting life. Romans 6:3-22 KJV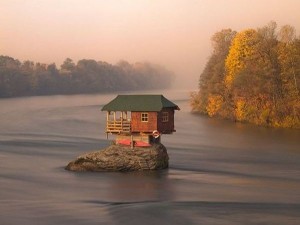 Until we come to a realisation that Jesus has taken our place. Until we come to a realisation that He has taken our place in the very realm of Hell itself. That He, Jesus, has, as a matter of Fact, and not just Faith, fulfilled ALL that the Law required, to pay the full price for the sin of All humanity, for All time AND that the Father has declared that his sacrifice is more than sufficient to pay that price. Until we come to the place of realisation that there is no more price to pay and to attempt to do so would be futile. Until we stop ourselves from being persuaded by Religion that we have to EARN the things that God has in store for us. Until we come to that place, we will NEVER live in the blessings that Jesus' sacrifice and the Grace of God has made available to ALL who will believe.
Our behaviour is determined by who and what we identify with. Our associations directly affect the way we think and act. If your friends are all supporters of a specific sporting team, it is h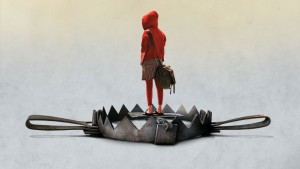 ighly unlikely that you would support the opposing team, unless you are someone who enjoys conflict, or you are a declared recruiter for the opposition teams membership squad. You will tend to associate more and interact more, with those who have similar likes and beliefs to yourself. This association will affect the way you speak and act. It will create an expected set of behaviours that you are required to conform to. This is the reason parents will often be concerned about the other people their children are associating with. They are aware that children, in particular, can be easily led astray and things can happen, by hanging around with the wrong crowd, that can have life-long consequences.
 I have been crucified with Christ [that is, in Him I have shared His crucifixion]; it is no longer I who live, but Christ lives in me. The life I now live in the body I live by faith [by adhering to, relying on, and completely trusting] in the Son of God, who loved me and gave Himself up for me. Galatians 2:20 AMP (2015)
"I have been" this statement demonstrates how we are to regard this event in our lives. Have, suggests that it is not something that might happen, or is yet to happen. In its possessive sense, it suggests that it is not something still in the ether. But, that it is already obtained. Been then modifies this statement further adding to the tense and reinforcing the notion that this event has already taken place. It is already in the past and is not yet to occour. This passage of scripture does not stand alone in Paul's declaration of his identification with the master. In fact, throughout the book of Galatians alone, and further enhanced throughout his Epistles, Paul demonstrates not only his identification with Christ in his death and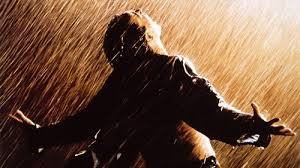 resurrection. But, it forms a strong pillar throughout his entire message regarding the need for all of us, every member of the church, to realise that we are unified with Christ Jesus in his Death, Resurrection and his subsequent elevation to the Throne.
The message of renewing our minds to the truth of the substitutionary work of Christ, to provide the benefits, the blessings of the New and Better covenant, promised by Jesus (Matt 26:28; Heb 9:10 & Heb 12:24) freely; by Grace, and not by works, so that we should all come to the realisation; young, old, male, female, no matter our Earthly nationality, or our social standing; rich or poor; that we should come to a place of realisation that it is God, himself, upon whom ALL of us NEED to rely. It is not by our skills, strength, talents, or lack thereof, that the right to receive these blessings is to be determined and to be received. It is with gratitude and graciousness, with true humility and completely by FAITH, that these  benefits of Eternal life, In Christ, are to be received.
Awake to righteousness, and sin not; for some have not the knowledge of God: I speak this to your shame. 1 Corinthians 15:34 KJV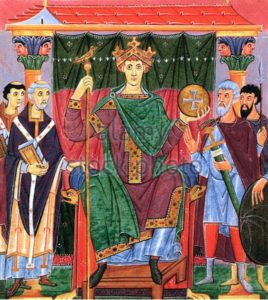 This Righteousness, of which Paul speaks, is not behaviour. It is important to remember the difference between Righteousness and Holiness; where holiness involves, specifically, the way you act. No Righteousness is not behaviour. But, identification with Righteousness will produce holiness, it will produce right action. Righteousness is an old English word that refers to a person's standing. The best point of reference is in the court of a King, where one's social standing provides differing levels of access to the throne and thereby the ear of the King. The sceptre that the King holds is a representation of his authority. If a person is of standing with the king they may be given the right to speak simply by virtue of that standing and they will approach the throne, in order of their standing with others in the room who have higher, or lower rank. However, should the king desire to do so, he may point that sceptre at someone who has no natural standing, a commoner, should that occour, every eye and every ear, in that chamber MUST give their attention to the person to whom that authority has been awarded. This is a good image to use when reading the passages of God the Father raising Christ from among the dead, as described in the first chapters of the book of Hebrews. The thing to remember, in this analogy, is if the toddler child of the king comes running into the throne room and runs up and clambers onto Daddy's knee there is no need for the King to point the sceptre; the child has equal standing with the Father. It might not be according to protocol; but, the application of protocol is the prerogative of the King.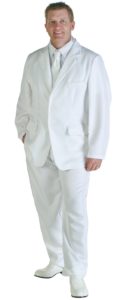 The substitutionary work of Christ has been completed. If it were not so he would not be able to continue to sit at the right hand of the Father "Until his enemies be made his footstool." Christ has done ALL that he needs to do. Our job, of work, is to awaken, through the renewing of our minds, to revive ourselves first by putting our Faith into action and being the image of Christ in this world, through the way we interact with the world; it is our ministry of reconciliation (2 Corinthians 5:18) A part of that revival is to awaken to all that Christ has provided for us, in our eternal life, to enjoy IN THIS WORLD as well as in the world to come. When we were born again we received eternal life. We received all the eternal life we are ever going to get; we're already living in it. However, there are plenty of those who have been born again that, through religion, have been persuaded that all of the promises are solely for the life after bodily death. But, this isn't so. Christ has made available to us All that we need, in this world, as well as in the next. In John 10:10 Jesus identifies a number of things; 1. He identifies the enemy. 2. He describes the tactics of the enemy. 3.He outlines that He is NOT the Enemy. 4. He describes the plan that He and the Father have. The Life that Jesus promised and gave to ALL who would believe is called Zoë. It is best described as "The God quality of Life" or Abundant life.
***************
To download this important Spirit-Filled message click on the following link and save the linked file to a directory of your choice on your computer. Otherwise, your browser will open up with a player to simply listen online. All of these messages are provided free of charge.

If you Would like to support the work of this Ministry, please follow this link to plant your