Our Current teaching series:
Looks at a the present day ministry of Jesus, healing and ministering, just as he did 2000 years ago in Israel.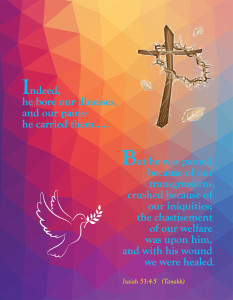 Over the life of this series of teachings we will be looking at the 19 different individual cases where Jesus healed those who came to him. Also we will see the importance that Jesus placed upon teaching,the will of God, to deliver the Healing Gospel to those who did not have the faith to receive and the important role of the word in that ministry today.We will consider the importance of the believer's faith receiving healing, as well as anything else promised by God.
As well as looking at the expectations are, of those who come to receive.
What is the difference between instantaneous manifestation and a progressive healing and why do they occur.
We will discuss anointing with oil and its purpose in healing.
Who is healing for?
Why do some people fail to receive their healing?
Why do some of those who receive lose the healing they received?
Who can minister healing?
Does God put sickness and disease on people to teach them?
These and many other questions will be discussed and taught over the life of this series.
The Ministry of Laying on of Hands for healing will take place at all meetings for those in need and have a desire to receive.
Anointing with oil will be ministered upon request. Or, as the Holy Spirit gives direction.
Come with an expectation to receive knowledge, understanding and also to be healed.
Everyone is welcome.
Healing is for All
Christ is still Healing today.
To Download this important, Spirit-filled series of teaching follow this link:  2015-06 Christ the Healer The Audio and Video Files will be updated each week ASAP after the service.