June 14: Being Led By The Spirit

This is the Fourth part of the series "The Holy Spirit – Who Is He?"
***************
"For as many as are led by the Spirit of God, these are sons of God. For you did not receive the spirit of bondage again to fear, but you received the Spirit of adoption by whom we cry out, "Abba, Father." The Spirit Himself bears witness with our spirit that we are children of God, and if children, then heirs—heirs of God and joint heirs with Christ…." Romans 8:14-17a (NKJV)
In the Old Testament, the Spirit of God was upon the Prophet, the Priest and the King. God would speak to these three and that was how the children of God were led, by the Spirit of God.
However, under the New Covenant and in the New Testament the Holy Spirit Himself has come to dwell within our own spirit when we are 'Born Again' (John 3:16) of the spirit of God. We are no longer to be led by the word of the prophets. It is our own responsibility to learn how to be led by the Holy Spirit, through our own spirit, through study of the Word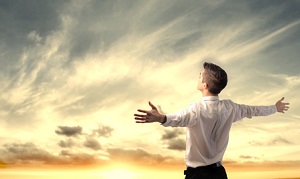 and  through practicing the presence of God; getting to know him personally and becoming sensitive to his gentle promptings.
More often than not we are to be led by "The Inner Witness" that knowing deep down on the inside of you that challenges you if you fall into sin, of any kind. Some refer to it as the voice of your conscience. But, in reality it is your spirit making you aware that you have done, or are about to do the wrong thing.
We are not to be led by voices, or angels (Unless God is needing to speak to you, or sends an angel to talk with you and besides your personal angel, that would be very rarely) and if someone presuming to be a prophet tells you to do something that does not "Gel: with your spirit, you should question as to whether or not it is God's will that they are speaking to you and you have become insensitive to the Holy Spirit. Or, that they are telling you something that runs contrary to what you know God has told you to do.
Remember, the visitation by angels to lead us is rare, as is the audible voice of God and if these are what you need to have to get motivated by God, then perhaps you need to consider the quality of your relationship with and your sensitivity to God's leading, by the spirit; in particular, your spirit? that is not to say that God cannot use an angel, or use his audible voice. But, if that is what you are seeking, you are preparing to be misled.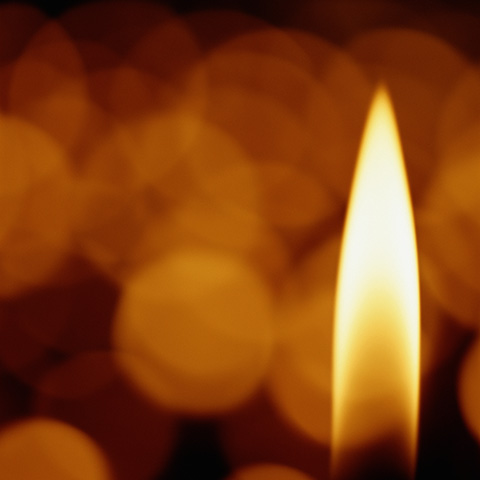 Paul teaches that: "If we walk in the Spirit, we will NOT fulfil the lusts of the Flesh!" The other thing is that any leading you receive MUST line up with what God's Word has to say. Because he will never lead you contrary to his word.
This Sunday was the celebration of Open Arms second Anniversary. Over that period there has been the opportunity to receive a very good education in being led by the Spirit. At the very beginning, when we first started, confirmation was given, by a number of sources, that I was doing the right thing. I was not seeking that confirmation, overtly. Instead, someone, totally unrelated to the situation would ask a question, or make a statement, that I was able to quietly tuck away and give thanks to the Father for that little gift, from him.
Over the time e have been running services there have been points where there was the chance to become despondent. However, there has always been that knowing, deep down on the inside, that I was doing the right thing. One of the things that struck me in my preparation for this particular teaching series was that I was reminded that, in being faithful to what God has called us to do, If you do not receive any further instruction then continue being faithful in what you have been doing. As you continue to be faithful in small things he entrusts you with more and more.
If God hasn't said anything different and you are not aware of any check in your spirit about what you are doing and if your conscience is clear, then you just need to be consistent and persistent until God says there is something else to do; or he provides a different direction to take things. If there is no check in your spirit and you haven't got people lining up to tell you that God says you're on the wrong track; just stick with it.
If that's the case (if you do have people lining up, even then; actually, especially then, you need to press in to hear the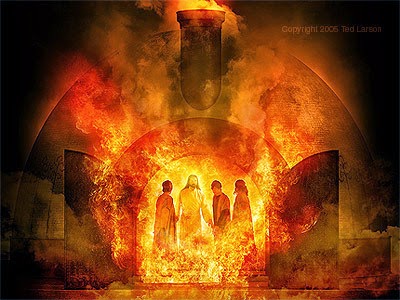 heart of God on the matter. Because they might actually be wrong) get into your prayer closet, close the door, get quiet before God and hear what he has to say about it. At times like that you ned to remember Oral Roberts and Jerry Savelle's sermon on "The Fourth Man."
You also have to give yourself permission to fail. Particularly when you are first trying to learn to walk in the spirt. You need to realise that you're not perfect and that you are going to make mistakes;just remember to learn from them. Don't quit trying just because you got something wrong. Look at Peter, then consider the mistake you've made, in the light of his denial. In other words gain perspective.
This is the very same as in the process of learning to move in any of the public manifestations of the Holy Spirit as discussed in ICorinthians 12. Paul encourages us that we should ALL seek to prophesy. But, the truth is that we learn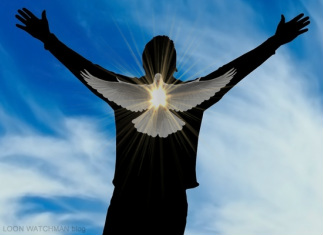 to prophesy in our own prayer time, with God. As we do this we begin to be prepared to stand publicly when we become aware of the unction of the Holy Spirit, in our hearts, that he desires to use us.
In both cases, your faith in the fact that you are either being led by God, or that you are speaking what God has asked you to say is built in direct relation to the relationship you have developed privately with God. He wants to spend time with you so that you can get to know him and his gentle voice, his tender promptings. Jesus said: "My sheep know my voice and a stranger they will not follow."
Learn to walk in the spirit. It will lead you into an amazing adventure in God.
***************
To download this important Spirit-Filled message click on the following link and save the linked file to a directory of your choice on your computer. Otherwise your browser will open up with a player to simply listen online. All of these messages are provided free of charge.
Audio    Being Led By The Spirit
Video    Being Led By The Spirit