May Press: Out in Perth Magazine

Open Arms Fellowship: A Warm Welcome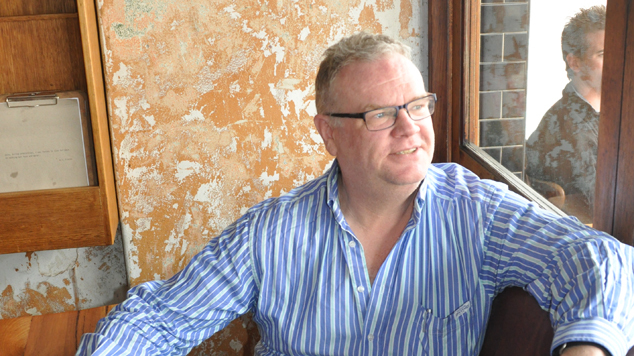 Religion is always a contentious topic. For many in the queer community it's an especially difficult issue. Many LGBT people are told that their identity won't fit in with their faith, or have passages from religious texts brought up in arguments against their human rights. However, some religious organisations are extending a welcome to the LGBT community in growing numbers.
One of these organisations is the Open Arms Fellowship, an affirming and Pentecostal church that prides itself on including all members of the community. Pastor Graham Douglas-Meyer shared with us some of the history of the church.
"The whole purpose of setting it up was basically because there wasn't a Pentecostal GLBTI affirming or welcoming church in Perth. There was a particular gap for a group of people who were very excluded from the churches that they had belonged to in the past." he said. Developing an inclusive Christian environment is a cause that's close to Douglas-Meyer's heart. He documented his experiences reconciling his faith and his.
"Having been through periods of depression in my life and in particular after coming out, and having psychologists turn to you and say 'Well, maybe you should just drop that', in relation to spirituality and particularly in relation to Christianity. It just didn't feel very right." he explained.
Douglas-Meyer said he's committed to challenging stereotypes. "I'd be the only openly gay, openly HIV positive, openly married pastor in Perth. Damien and I have been married for just over eleven years now and we've been together for thirteen so we break the stereotype for a lot of people, in relation to homosexuals, anyway."
Come June, the church will be celebrating its tenth anniversary. It's part of an international movement of LGBTI-friendly congregations, and has a sister church in the New Covenant Church in Sydney, led by Pastor Sam Grebert, who Douglas-Meyer counts as a friend and source of inspiration.
"The wonderful thing about it is that in his church the trans community is welcome, and more than anything that's one of my desires here for Perth, is to ensure that trans people realise there's a church where they are not only welcome, but they're affirmed for who they are, not for what people think they should be."
According to Douglas-Meyer, the priority of Open Arms is to facilitate a relationship with Christ for anyone wishing to pursue it. "I believe in healing, I believe in people being saved. I believe in people being able to have their complete life turned around as a result of their spiritual experience."
Find out more about the Open Arms Fellowhip at openarmsfellowship.org
Sophie Joske
Tags: christianity, Graham Douglas-Meyer, LGBT, Open Arms Fellowship, Religion
http://www.outinperth.com/open-arms-fellowship-a-warm-welcome/