January 18: The Gospel Is? – The Acceptable Year of the Lord – Jubilee
The Year when ALL debts are cancelled. When Prisoners were set free. The Fiftieth year in a cycle of 7 year cycles where the fields are left fallow, no hard labour is done and the people celebrate the abundance provided by the Lord.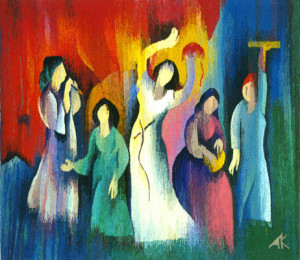 The Year after the Seventh cycle of Seven years (Making 49) meant that the harvest of the 48th year had to provide sufficient for 3 years instead of 2. With a sufficiency to be able to plant a crop or reinstate a herd for farming in the year following the Jubilee.
All those listening to the words of Jesus, speaking with such authority and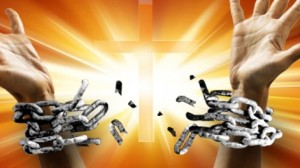 such clarity got the listeners excited.
The thing is that Jesus was proclaiming the final "year of Jubilee" spiritually. He was announcing an eternity of spiritual Jubilee; the declaration that as Messiah; as Yeshua Ha-Mashiach there would be an event so profound that ALL of humanity would be set free, for All Eternity.
But, to them, he was Jesus Ben Joseph; the son of Joseph the carpenter, whom they had watched grow up amongst them. How could they begin to imagine the gravity of what was happening right there in their midst?
To download this important Spirit-Filled message click on the following link and save the linked file to a directory of your choice on your computer. Otherwise your browser will open up with a player to simply listen online. All of these messages are provided free of charge.