Keeping Christ in Christmas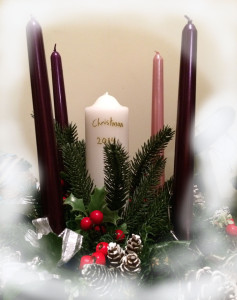 The Advent wreath is a circular garland of evergreen branches representing eternity. On that wreath, five candles are typically arranged. During the season of Advent one candle on the wreath is lit each Sunday as a part of the Advent services. Each candle represents an aspect of the spiritual preparation for the coming of the Lord, Jesus Christ.
At this time of year it can be so easy to get our eyes off of the one about whom the season is actually dedicated to. This is just one example of how to ensure that your Christmas is Christ focused as we prepare to celebrate the birth of Christ.