November 02: You Shall Eat The Fruit Of Your Lips

Proverbs 18:21 AMP
Death and life are in the power of the tongue, and they who indulge in it shall eat the fruit of it [for death or life].
This is not the only passage that speaks of the need to watch our words. The instances where the people of God are instructed to guard their mouths are numerous.
The true nature of our heart is revealed by the words we speak at the  moments of the most pressure in our lives. Jesus himself said that a spring cannot bring forth both sweet and bitter water and that we would be judged by every loose word we speak.
James, the brother of Jesus, instructs us that one of the most important tasks we have is to guard our mouths. To ensure that we attempt to control our tongue which can, like the rudder of a ship changes the direction of the ship, determine the outcome of our lives.
We should by no means take this instruction lightly. A word study on the power of the tongue is encouraged. Since our mouths can get us in, or out of dif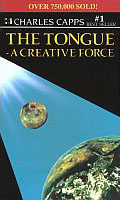 ficulties we will face this is one area where it is worth spending some time.
There is a wealth of material that can be found on this topic, not the least of which is a book by Charles Capps that I have promoted previously "The Tongue a Creative Force." However, for those who want something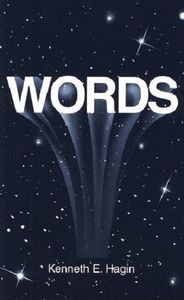 to pop into their pocket I seriously suggest the minibook "WORDS" by Kenneth E Hagin.
To download this week's important Spirit-Filled message click on the following link and save the linked file to a directory of your choice on your computer. Otherwise your browser will open up with a player to simply listen online.