October 5: Knowing How To Pray
Ok, you have on your Armour. You have decided to pray. But:
Who do you pray for?

What do you pray for?

What do you pray about?

What do you know about the situation you are going to pray about?
What is God's will in the situation?
How can you pray in line with God's will?
These are all valid and important questions that need to be addressed to be effective in the spiritual battle that prayer actually is. James tells us that: "the effectual, fervent prayer of as righteous man availeth much."
The earnest (heartfelt, continued) prayer of a righteous man makes tremendous power available [dynamic in its working]. James 5:16b
Sadly, this dynamic, explosively powerful dimension of prayer has been lost to the majority of the institution 'the church' has become. The 'exercise' has become ritualised and even though, at times, earnest (at least at the emotional level), sadly it has been relegated to the concept of  'religious' activity; a matter of "going through the motions."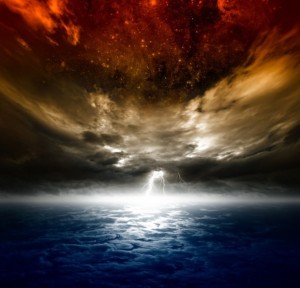 In taking up the role of intercessor, a christian is accepting the challenge to step into a role that imitates Christ in his present role ever interceding on our behalf.
To step into this role, as a prayer warrior, requires an individual to learn to be supple and sensitive to the unction of the Holy Spirit (a deep spiritual yearning, as opposed to being emotionally driven) when and how He (the person of The Holy Spirit) directs.
To this end it is important to spend time and effort in developing that sensitivity which involves a certain level of both intimacy and familiarity. One of the most effective ways to do this is by praying extensively in the Holy Spirit, in your personal prayer language, usually referred to as "praying in other tongues."
In 1Corinthians 2:14, the Holy Spirit, through the Apostle Paul tells us that:
But the natural, nonspiritual man does not accept or welcome or admit into his heart the gifts and teachings and revelations of the Spirit of God, for they are folly (meaningless nonsense) to him; and he is incapable of knowing them [of progressively recognising, understanding, and becoming better acquainted with them] because they are spiritually discerned and estimated and appreciated.
This is why if a person has not received the baptism of the Holy Spirit, with the evidence of speaking in other tongues, as demonstrated in every instance in the book of Acts, they are unable to make an appropriate judgement regarding the importance of this form of prayer.
Am I suggesting that a person cannot be involved in intercession and intercessory prayer without being able to "pray in the spirit?" Most certainly not. But, if after a while, in prayer, you find you come to the limits of your knowledge about what to pray for, in the situation, this is where the ability to pray in other tongues becomes invaluable, if not crucial.
The Apostle Paul says it this way:
So too the [Holy] Spirit comes to our aid and bears us up in our weakness; for we do not know what prayer to offer nor how to offer it worthily as we ought, but the Spirit Himself goes to meet our supplication and pleads in our behalf with unspeakable yearnings and groanings too deep for utterance.
And He Who searches the hearts of men knows what is in the mind of the [Holy] Spirit [what His intent is], because the Spirit intercedes and pleads [before God] in behalf of the saints according to and in harmony with God's will. Rom 8:26-27
The Holy Spirit, himself, comes along beside us to help us in those areas where we are restrained, through a lack of knowledge of how and what to pray for. He helps us, our spirit, to pray in line with the will of God.
The intercessor needs to be open to working in and moving in the other spiritual gifts to follow directions as the spirit leads. The individual's personal prayer gift, as opposed to the public gift of speaking in tongues, is the intimate doorway into the dimension of the Holy Spirit and the other spiritual gifts as outlined in 1Corinthians 12; all of which can be extremely useful to the work of the intercessor over time.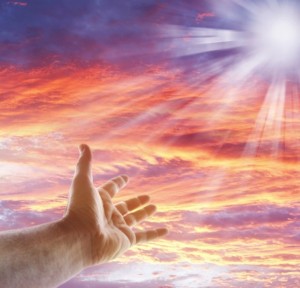 Added to this mighty arsenal another way to  pray in the understanding, in a way your mind can be involved so that you can pray in line with the will of God is to proclaim, or pray the scriptural promises over the life of the person. Praying for another Christian you can use Paul's prayers from Ephesians Chapter 1 and Chapter 3 as well as the prayer for Christ to be formed in them as he said to Timothy.
One of the most effective resources I have ever found to do this kind of praying is Germaine Copeland's (No relation to Kenneth and Gloria) books "Prayers that Avail Much." When I first started 30 plus years ago there was only one volume available.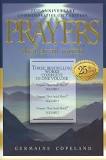 Since then there have been another 2 volumes as well as a range of different formats with prayers specific to different groups. If your local bookstore doesn't carry them they are very easy to order online, as well as in electronic form.
Stepping into the role of intercessor has been one of the most privileged things God has ever had me do. If for no other reason, the fact that you get your eyes off of yourself and your own situation and onto God and by his direction into the position of praying his blessings and will into the life of another person, it is a wonderful way to get to know and understand the heart of God.
The intercessor is trusted with information about people that is sacred and intimate about the life of another person. To this end anyone stepping into this work will be required to mature and grow spiritually in a way that is worthy of that trust. The example of Farther Nash, that I've shared with you previously was known simply as "a quiet fellow." He wasn't known for smalltalk and chit chat; because an intercessor must gain control of their tongue more than anything else.
Revivals begin in the prayer closets of intercessors long before they are ever advertised publicly. Churches are formed in intercessory prayer. New Christians are given birth in the prayer closet before they make their public declarations of faith and Christian maturity is attained by virtue of the work of someone else, on their knees, before the throne of God, on your behalf.
Every Pastor, anyone in public ministry, needs a team of intercessors praying on their behalf. For every person led to receive Jesus as their saviour by an evangelist, or someone doing the work of evangelising, the heavenly reward is also accorded to the intercessor, or intercessors involved in the process.
Intercessory prayer is a great calling; a wonderful experience; extremely fulfilling and an amazing adventure. You may be asked to pray for someone you know, or are related to. Strangers who you have been involved in praying for may come into your life at some stage. Yet, there are more often more people and situations you will be involved in praying for that you will never meet, nor know the actual outcome for, in this life. That is why as you grow in intercession, so too does your faith. I can highly recommend taking up the privilege.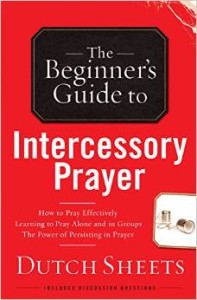 Also, I can highly recommend this book by Pastor Dutch Sheets (Yes, that is his name), called "The Beginner's Guide to Intercessory Prayer." It is one of the most comprehensive books for someone beginning to investigate the world of intercession  that I have read in a long time.
Please, as you listen to this week's teaching, be blessed by it. Graham
To download this important Spirit-Filled message click on the following links and save the linked file to a directory of your choice on your computer. Otherwise your browser will open up with a player to simply listen online.