July 27: Faith Works By Love
This week we begin a new series entitled "Walking in Love"
The Love Walk is the Highest calling in the believer's life. WE are told to: "Imitate Christ, as dear children imitate their Father." in Ephesians.  Jesus himself said that the only 'other' commandment he was leaving was to: "Love One Another, as I have Loved you. " and "By this shall All Men Know that you are my disciples. Because, you love one another."
In recent weeks we have looked at Healing, Faith, Miracles and a whole manner of those aspects of life that identify the disciples of Jesus. But, without Love, the AGAPE, God kind, or quality of LOVE all of these other things fail and fade into nothing. Without Love we cannot fulfil The Law and The Prophets. But, with AGAPE  Jesus sid we: "fulfil ALL The Law and The Prophets."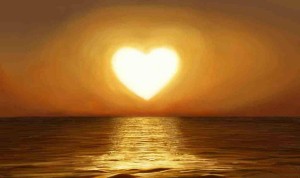 We learn about Faith being the ONLY way to be able to please God (Heb 11:6). But without Love, our Faith cannot prevail. By taking time and comprehensively studying 1Cor 13: 4-8 and 13 we find a very clear picture of how LOVE manifests Himself in Our lies
We are reminded that the LOVE of God is poured into pour heart by the Holy Spirit who lives and abides within us. However, he will
not act against our will and so, we must bring our bodies under subjection to the will of God through the Holy Spirit in Our Lives. We must always remember that the Fruit of the Spirit is not for ourselves. But, instead, the fruit is for others to taste, to eat and to enjoy.
As the Fruit of the LOVE of God develops in our lives our own selfish desires take a back seat and a life of selfless giving emerges to draw others to the LOVE that God has for them.
Over the coming weeks we will look at What LOVE is, how it manifests itself and more importantly How We can allow it to manifest HIMSELF in our lives; for God is LOVE.
To download this important message click on the following link and save the linked file to a directory of your choice, on your computer. Otherwise your browser will open up with a player to simply listen online.