July 13: Your Healing Is In Your Mouth
Our confession rules us:
"The man who says he can and the man who says he can't are both right!" I first heard this quoted by Zig Ziglar. However, it comes from Confucious himself.
This principle is however, completely scriptural. Throughout the Old and New Testaments we are informed that the words of our mouths can have either the consequence of blessing, or cursing. We have the ability to affect how we react, or respond to, or help to shape, the world around us.
Through a good report Joshua and Caleb eventually entered the promised land. But the other 10 men who had gone to spy out the land with them, by their own confession, determined their fate with an evil report.
A couple of weeks ago we looked at the woman with the issue of blood and the fact that she came to Jesus speaking her faith about what she expected to happen. The Roman centurion that came to Jesus recognised his authority to speak a command and it be fulfilled and in both cases Jesus response was that their faith, evident by what they had said, had enabled them to receive.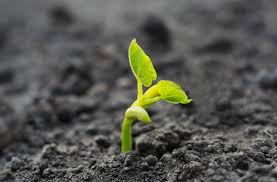 There are 3 principles we need to remember to receive our healing. Or, for that matter to keep our healing. We must remember that Jesus was and is the embodiment of the Will of God and we are given his Modus Operandai in Acts 10:38 where we are reminded that God's Will is Healing and Health.
The three principles are:
1 We need to Study God's Will for Our Lives. 2Tim 2 :15
2 We need to Speak God's Will over Our lives. Heb 10:23
3 We need to Walk in God's Will for Our Lives Jam 1:22
As you listen to this essential message make sure that you have your own bible handy and note these verses in and before your own eyes.
Additionally, if you can find a way to get ahold of a copy of "God's Medicine" a very powerful little mini book by brother Kenneth E Hagin that includes a section on the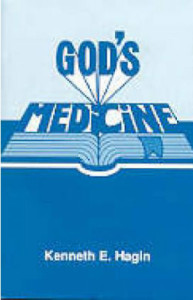 kind of confession/profession of Faith that you need to be making over your life.
This and other books will soon be available from our online bookstore. However, there may be a simpler way for you to be able to get ahold of it where you are.
To download this important message click on the following link and save the linked file to a directory of your choice on your computer. Otherwise your browser will open up with a player to simply listen online.