June 1: "And Jesus Healed Them ALL"
Sadly the recording of this message did not work. However, we will be continuing on the theme of Healing, and God's will for his people to be well over the coming weeks.
This is a brief synopsis of today's message.
Anyone who ever came to Jesus and asked for healing, or approached him with their heart filled with and a corresponding action of faith that he could heal them received the healing they sought.  Jesus himself said to them "be it done to you according to your faith."
In his own home town it seems that he was unable to do any mighty work except to heal a few minor ailments. It would appear that their their familiarity with that boy, Jesus; Mary and Joseph, the carpenter's son, had bred an inability to receive anything from God that Jesus had to offer them. I caused them to miss out on all that God had to offer to them.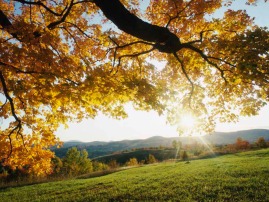 This week we began looking at the subject of healing. We will continue over the coming weeks to look at this greatly misunderstood subject. Too many of the family of God live with sickness and disease that diminishes their witness, to the world, regarding the wonderful gift of salvation that includes bodily healing.
As in Jesus own day the religious authorities had watered the promises of God, to his children, to the point where the very diseases that were covered under the old covenant and the atonement that was made year after year, were no longer being healed, but were rampant in their midst.
As in that time the religious leaders have even had the audacity to stand in the pulpits of churches across the globe and preach an indictable message suggesting that it is God who has made the people sick.
Over the coming weeks we will look at what people have thought was a conflict between the Old and the New Testament in relation to God and Sickness as a start of the process of helping the people of God develop the faith required to receive their healing.
We will look at all that the promises of God provides for his children, the body of Christ today. We will pray for the sick to be healed. We will lay hands on the sick in accordance with the instruction of Christ himself and we will,l where needed, anoint with oil. But, most importantly we will approach this subject from the perspective that faith must be fed and developed in the truth that it is both God's desire and his will for you to be healed.
Image: "Autumn Leaves" from Beautiful Morning Nature Free Photos