April 27: Prayer School Part 2 – Effective Prayer
In this week's teaching we continue our look a the different kinds of prayer and the rules that apply to increase their effectiveness.
Spontaneous prayer is, of itself, a good thing. But, prayer should not just be treated as a slapdash affair. It actually requires thought, effort and study, as James puts it, to be: "The earnest (heartfelt, continued) prayer of a righteous man makes tremendous power available [dynamic in its working." Jam 5:16(b)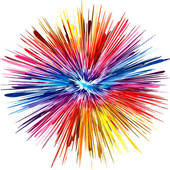 Jesus himself demonstrated a clear thought out process when the disciples came asking him to teach them "How to Pray."
The reasons that many people don't pray are usually: 1 they don't get answers to their prayers. So, as a result 2 they get despondent and see no purpose in prayer.Or, they 3 feel confused by not knowing whether or not what they are asking for, in prayer, is in line with God's will.
To be effective in prayer we need to know 1 What our motive is. 2 What God may have already had to say about the subject of our prayer. 3 Can we apply the Love test to the prayer. Then, 4 are we confident and applying Faith to the prayer.
As James says: "you do not have because you do not ask. You ask and do not receive, because you ask amiss,"
If this was happening in the early church, it is more likely to be happening in the church today.
To download this message right click on the following link and save the file to your directory of choice:     
As promised you will find the Love Confession sheet by clicking on the following link. Use the same instructions for downloading as for the recording file: